Environmental Conservation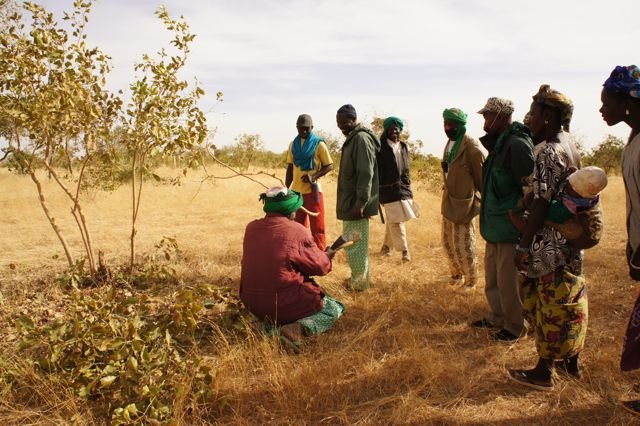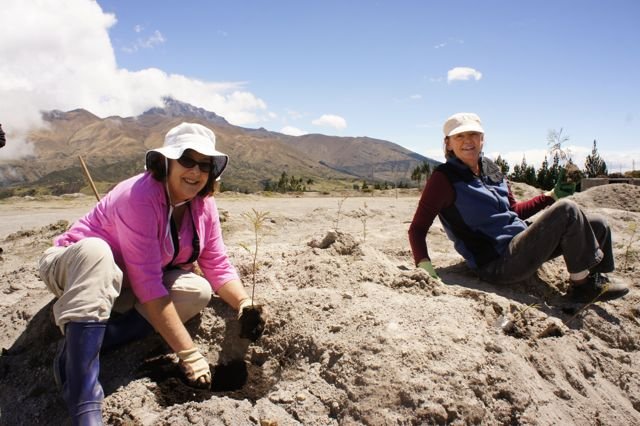 In Wadouba Township of Mali, deforestation and desertification are serious problems that affect residents' well-being, contributing to food insecurity and causing increasing needs for new water resources. Twenty-four villages have come together and created an association, Olouguelemo, to work together on climate change adaptation and regeneration initiatives. They protect the trees in their area, promote the assisted regeneration of trees in the fields, prevent erosion, and reforest, all practices which help both the environment and crop yields. The use of efficient cookstoves also helps lower the dependence on gathering such a large amount of firewood. In Mali, such formal organizations allow community members more respect in their communities, greater access to community decision making processes, and more support from the government, both financial and technical. Tandana strives to help this village-run association to be as effective as possible in achieving its goals.
Many communities in Ecuador's Quichinche parish also recognize the importance of reforestation and other environmental conservation projects. Community councils, schools, and even public institutions such a weather station, take the lead in this effort, planting and caring for native trees as well as teaching about the environment. Tandana often supports these grassroots efforts to care for the local environment and show love for Pachamama, or Mother Earth.

Olouguelemo Environmental Association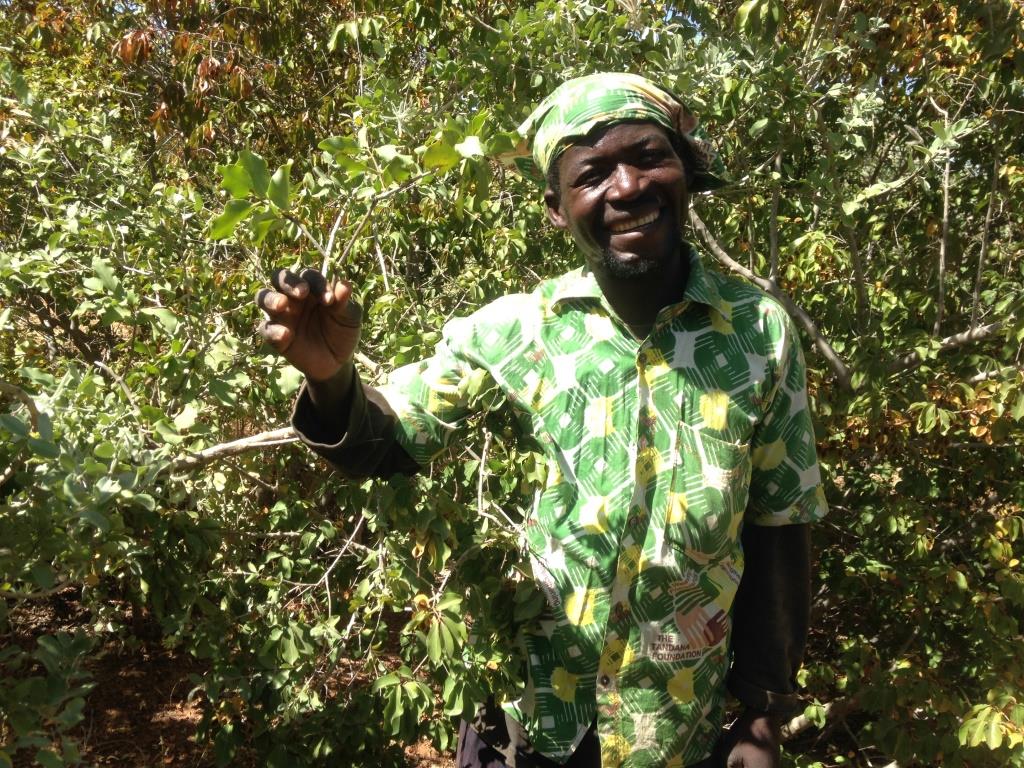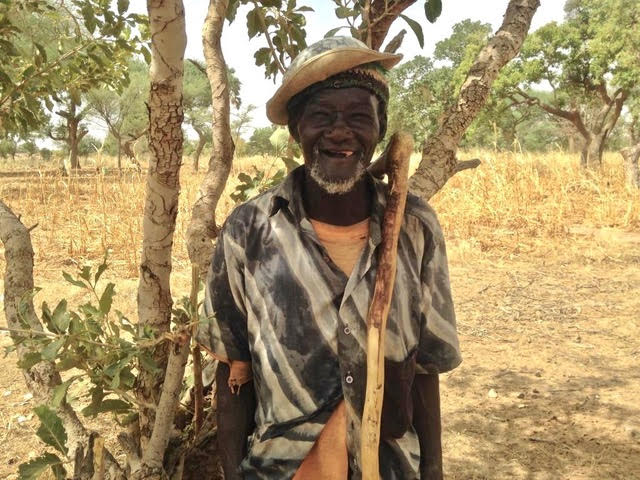 Olouguelemo, an environmental association of 24 villages in Wadouba Township, Mali, is committed to adapting to climate change and regenerating the natural environment on which residents' survival and well-being depends. They hold meetings to agree on policies and designate protected forest areas. They organize training sessions for representatives of all the member villages, explaining forestry policy, how the association can best coordinate with the Ministry of the Environment, how to encourage regeneration of trees, how to prevent soil erosion, and how to make efficient cookstoves.

Assisted natural regeneration (ANR) of trees in their fields, halts deforestation and improves soil stability and fertility. By pruning trees properly, farmers can encourage them to grow up instead of out, so that their roots can prevent erosion and their leaves can add nutrients to the soil, without their branches blocking too much light from the crops. Over time, prunings from the encouraged trees can fulfill firewood needs.

Olouguelemo's next initiative was to start the local production and distribution of efficient cookstoves, to decrease the need for firewood that motivates cutting of trees. They organized a
training session
for representatives from the member villages, who learned how to make two kinds of cookstoves and are now fabricating those stoves for sale in their villages.
Then, they created two tree nurseries to produce native plants as well as fruit trees, medicinal trees, and many other species. These trees are used for reforestation work by the association in the protected forest zones and are also for sale to individual farmers who want to plant them in their fields. Each year they hold a reforestation campaign which has garnered local government support, planting thousands of trees in the Township.

Another important initiative of Olouguelemo is erosion control. Representatives from each village learned how to build stone contour lines, which prevent erosion and increase water retention in fields. Then they taught other farmers in their villages the same techniques. These features have led to greatly improved harvests.

The Association also created two ponds to save water from the rainy season for use during the dry season. These ponds allow farmers to garden vegetables and herders to water their livestock. In providing a place for animals to water and feed away from the protected forests, these ponds also prevent damage to the forests.

Seeing the importance of Olouguelemo's work, sixteen additional villages decided to join the eight founding villages, so there are now 24 villages involved. Tandana has supported this association with the process of legal registration, training, and supplies.


Next, they plan to seek an agreement with the government to gain legal authority to manage the natural resources in their area, and they are working on a GPS survey of their protected forests.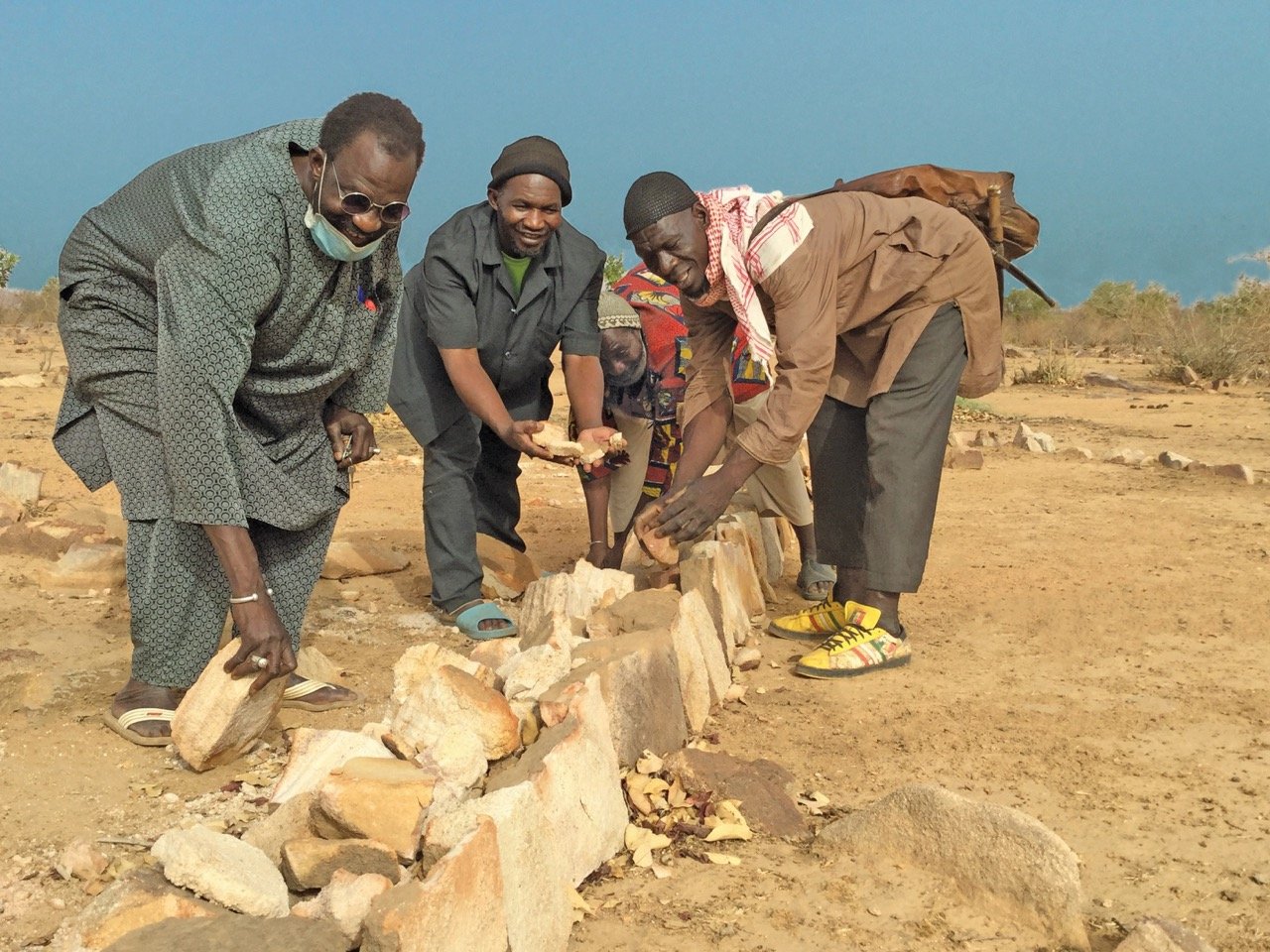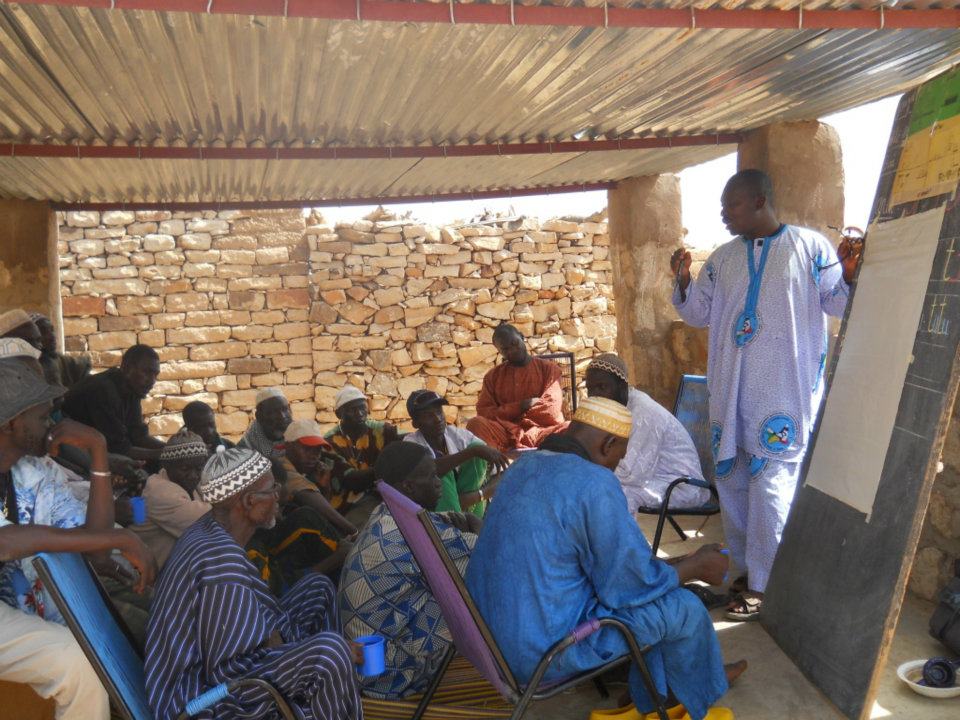 Community Reforestation throughout Quichinche Parish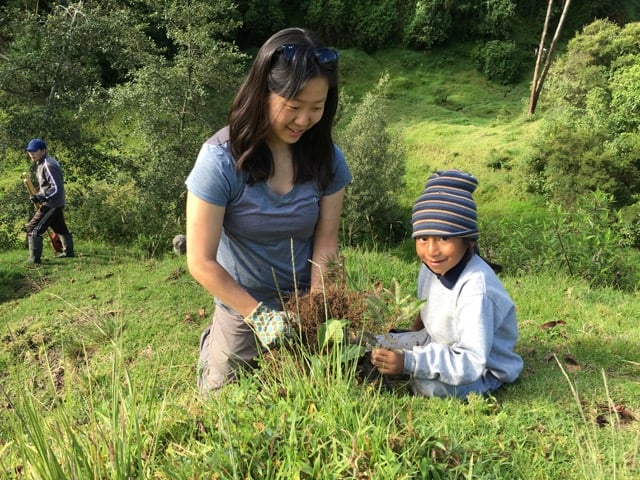 Many communities in Ecuador's Quichinche parish recognize the importance of reforestation for protecting their water sources, windbreaks, pasture conservation, and promoting biodiversity and clean air. Both community councils and schools take the lead in this effort, planting and caring for native trees. Tandana often supports these grassroots efforts to care for the local environment and show love for Pachamama, or Mother Earth. We provide native trees, such as alder, acacia, and pumamaki to communities and schools and sometimes also fencing materials to protect them. Often Tandana volunteers pitch in, working alongside community members and students to plant trees. Tandana has provided over 3,500 trees for these efforts.
UCINQUI Native Tree Nursery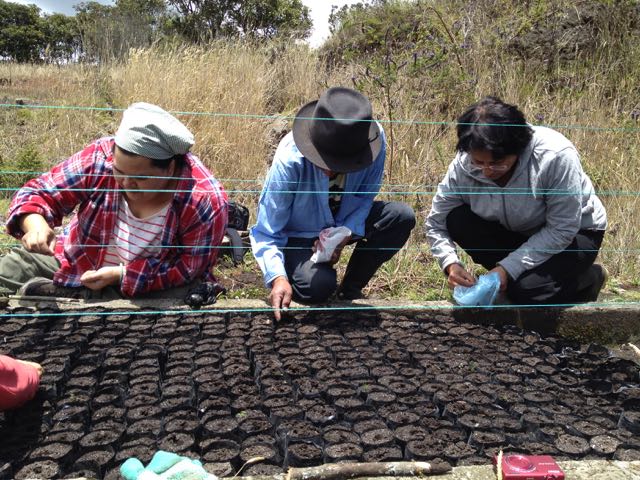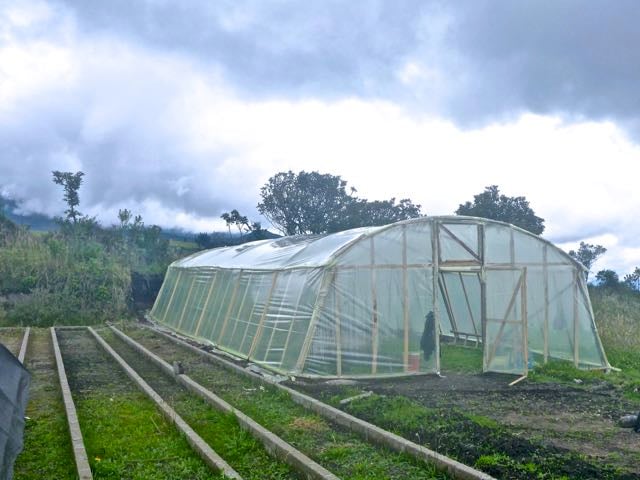 UCINQUI, the Union of Indigenous Communities of Quichinche, took the lead for a while in promoting reforestation and counteracting the negative environmental impacts of the cement factory located in the parish. UCINQUI owned a native tree nursery that was staffed by one very dedicated tree-lover,
Matias Perugachi
. With thousands of young trees to take care of and prepare for use in
reforestation projects
, pasture conservation, and environmental restoration, Matias could hardly keep up with the work on his own. Tandana volunteers often helped out when he was busiest, trimming roots, moving young trees, and weeding. In 2011, UCINQUI moved the nursery from borrowed land to a plot in Achupallas that the Union owns. Tandana helped to construct an acclimatization area for the tree seedlings at the new location, as well as a greenhouse, a water tank, and an office-storage building. With its fresh air, lush surroundings, and mountain views, the nursery was a pleasant place to work, but most importantly the work was clearly appreciated and important for sustaining the nursery and protecting the environment of Quichinche. Tandana volunteers have donated many hundreds of hours to the nursery, weeding, pruning, planting, preparing soil sacks, digging ditches, and assisting with construction projects. Tandana groups have also collected hundreds of seedlings and cut hundreds of suckers to start new plants for the nursery. Matias articulates Tandana's vision and unique approach in this
message.
"I would like to thank the foundation and its volunteers for their support because I would not have been able to complete the work by myself. The nursery was in danger of collapsing and with the foundation's help we are pulling ourselves back up. My dream is to keep planting and diversify the species we have so that the nursery can continue supplying plants for reforestation and to protect our water sources."

-- Matias Perugachi
Meteorological Station in Inguincho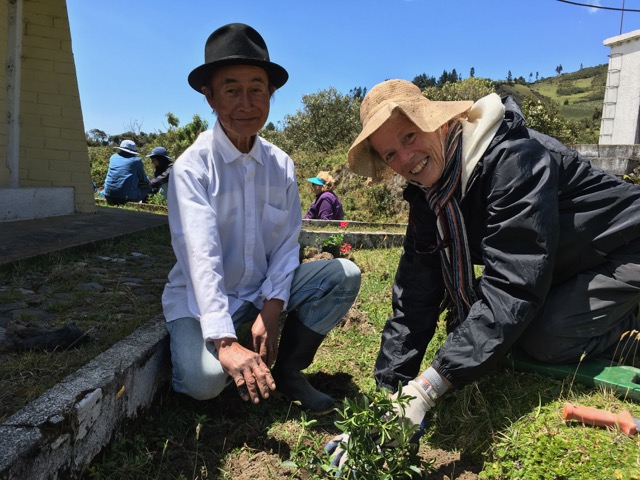 Tandana volunteers
helped to create a self-guided eco-trail featuring labeled native plants.
They also planted various kinds of plants at the meteorological center in Inguincho. These projects support the efforts of the weather station's staff to make the station an inviting educational location for school groups to learn about how to record weather and interpret its changes over time as well as about native plants.